Participating in a sport like golf can be expensive. There are several items that you need before you can tee off. Not just that, you also have to pay green and caddy fees at the course.
Is golf for the rich? Yes and No. It depends on the choices you make. You are not limited to having high-end equipment or a membership in a private club to play the game. An affordable golfing experience is also accessible.
Is Golf for the Rich?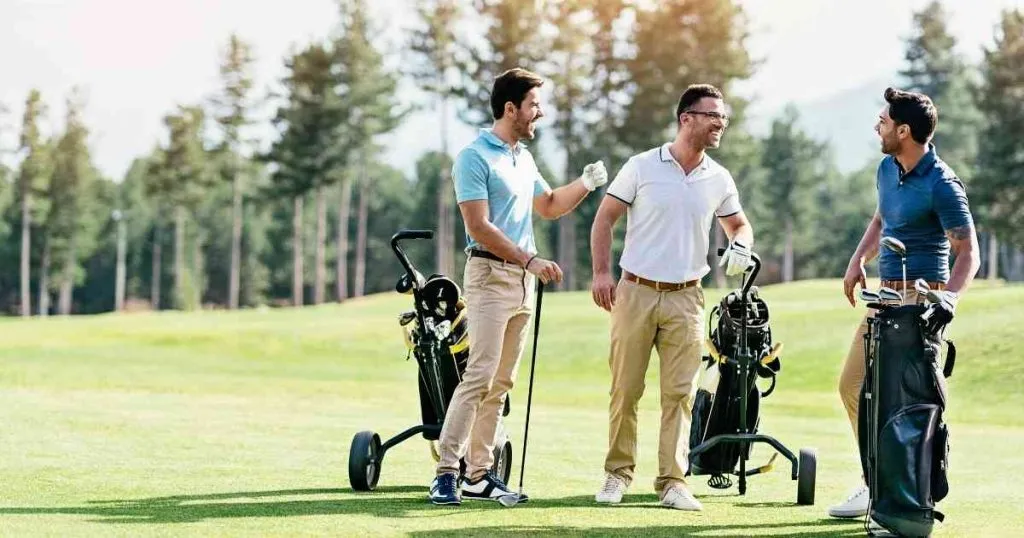 There is no doubt that golf is considered a premium sport and is mostly connected to the rich. Costly equipment and expensive memberships portray golf as a rich person's sport.
Apart from the expenses, a lot of discrimination is also involved in the process of obtaining a membership at a luxurious golf resort. Occasionally, they self-select their prospective members based on status and wealth.
Possible discrimination at golf resorts might make one wonder, is golf for the rich only? Not always, there are affordable alternatives to take part in this physical activity. Expensive golf is not the only option out there. Many courses are affordable and welcoming.
You don't need to have a high-end $500 driver to enjoy the game. Cheaper golf equipment can also be a great option to get you through that round of golf.
Most of the richest golfers are status-conscious individuals, who upgrade their golf equipment regularly and always keep the latest models in their golf bags. And don't forget – these golf bags are the new and lavish ones too.
Some affluent people may even order customized golf balls, clubs, and bags. These clubs can be customized to fit their game perfectly, and also may have their name embossed on it.
The habit of rich golfers upgrading their equipment on a regular basis helps male golf more affordable in a great way. Many golfers tend to sell their used equipment for much less than they bought it for. Some generous golfers may even give away the equipment for free. 
Golf Memberships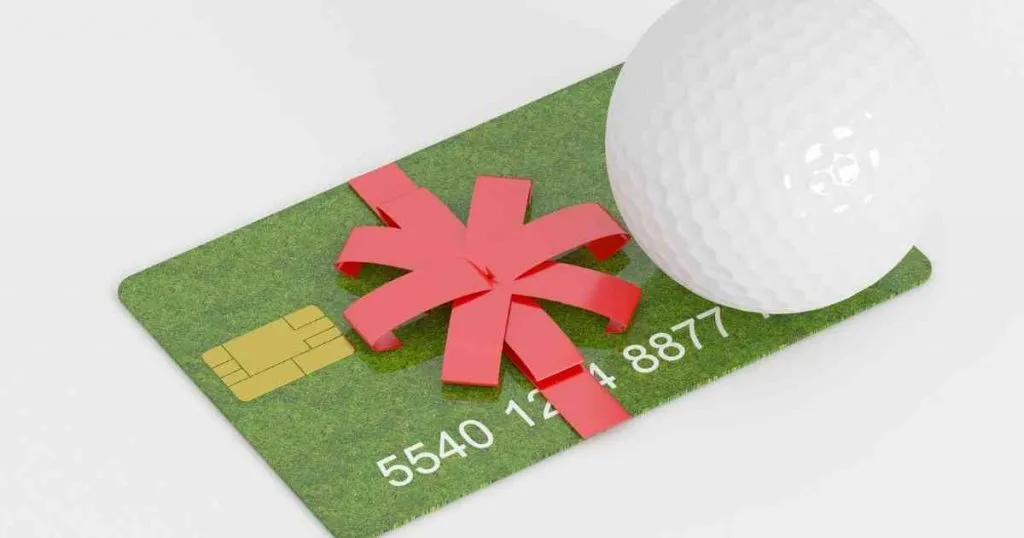 A golf course requires very high quality maintenance to provide a pleasant golfing experience to its members. 
According to Golf Digest's article "How to Join a Private Club," the initiation fee of a membership can cost you around $250,000 to $500,000. In addition to this, there is an annual membership fee as well. Memberships can be found for much less, depending on the club and area.
The membership fees may vary from course to course. A golf club with a lavish 18 hole layout, exquisite clubhouse, and golf villas may cost you much more than a plain simple course with just only 9 or 18 holes.
If you are not willing to spend a hefty amount on a golf membership you can still play at a public golf course for a reasonable green fee. The experience of a public golf club may not be as good as a private one. 
Having a membership in a golf club can make your golfing experience more enjoyable. You can participate in weekly or monthly golf tournaments. Golf clubs may also organize some special events which can help you socialize and bond with other golfers.
Golf Equipment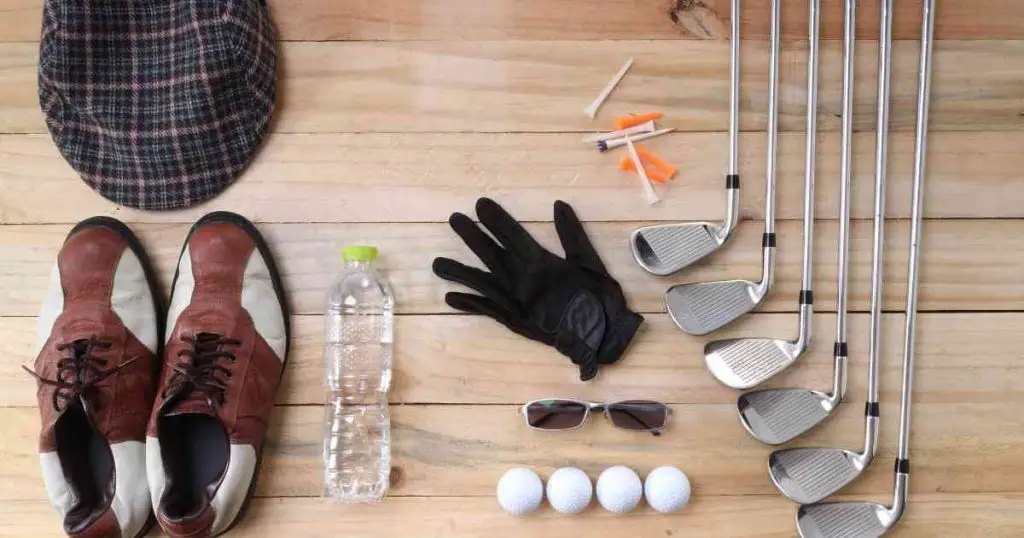 One of the biggest reasons that golf can get so expensive is the equipment used for the sport. 
The most used pieces of equipment for golf are bags, balls, tees, and most importantly, the clubs. Most clubs with different shafts, and give you the option to decide what is the best choice for you.
Golf Clubs
The most important tool in the game of golf is your clubs. The golf industry has put a lot of years and research into improving these.
The top-performing brands in golf clubs are TaylorMade, Ping, Callaway and Titleist. Each has different models and series tailored for different users.
The latest model driver can cost you more than $500 and a set of the latest model irons can start at around $800. 
You don't necessarily need to have the latest model driver or set of clubs to play golf. You can start with a cheap set and gradually improve your kit as you get better at the game.
Shaft Flex
Over the years, golf equipment has advanced a lot. From wooden shafts to graphite and steel shafts with various flex levels according to the golfers' preference.
Flex refers to the bending ability of a shaft during the swing. A softer shaft means more flexible and a stiffer one means less flexible. The levels of shafts range from Extra-Stiff to Regular.
Golfers need to pick up the right shaft for themselves as the suitability is different for everyone. Using a shaft that doesn't suit your swing can lead to a misaligned clubface upon impact, sending the ball off-target. 
Bringing light on the costs of shafts, the Fujikura and Mitsubishi brands are the top-performing shafts. Their professional series start from $300. These are the high-end shafts, useful for pros to perform well at professional tournaments.
There are plenty of other shafts available in the market. The detailed explanation and comparison of the 11 best stiff shafts can help you choose the right one for your needs.
For the golfers who want to keep it light on their pockets can get average quality and budget-friendly shafts. You can find some great deals for used shafts. Most sets already come equipped with suitable shafts.
Golf Carts
With the evolution of golf, the use of golf carts has also increased. People started making golf easier and relaxing for themselves with the use of carts. They now drive to the next shot rather than walking around 5 miles on a course.
Different types of golf carts, ranging from two to six-seaters, are now available in the market. Some companies like E-Z-GO also provide the flexibility of customized golf carts according to the golfer's choice.
On average, a golf cart would cost around $8,000 to $9,000. Some golf carts can be priced as low as $2,000 to $3,000 and luxurious ones can go above $20,000. The price depends on you, and what kind of cart you choose.
A golf cart is not a necessity. It is just a luxury that not everyone can afford. It still doesn't make golf only for the rich. Many people prefer walking the course rather than riding the carts, as it contributes to physical fitness. On top of that, most courses provide carts included in the price.
Golf Bags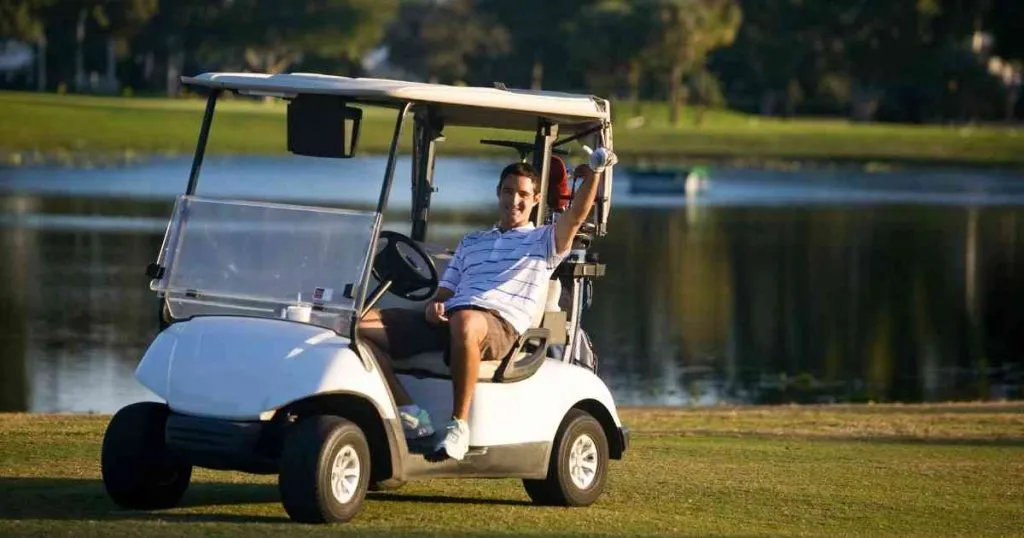 In the early years, golfers or their caddies had to carry the golf bag on their shoulders. With the evolution of golf, carrying the golf bag was made easier through the use of trolleys and golf carts.
There are different types of golf bags, each serving its own purpose. Some of the major types are: 
A stand bag is a simple over-shoulder bag carried by the golfer or caddie.

A pencil bag is a slimmer version of a stand bag. This bag is lighter in weight and easy to carry for traveling.

A cart bag is designed to be used in conjunction with a cart or trolley.
Some rich golfers may get a custom-built golf bag tailored for their use and include a design of their choice. 
To keep your wallet happy, you can find a variety of cheap golf bags online. You can also check out the bag of your choice amongst these 12 best golf cart bags with reviews to get a better insight.
Rangefinders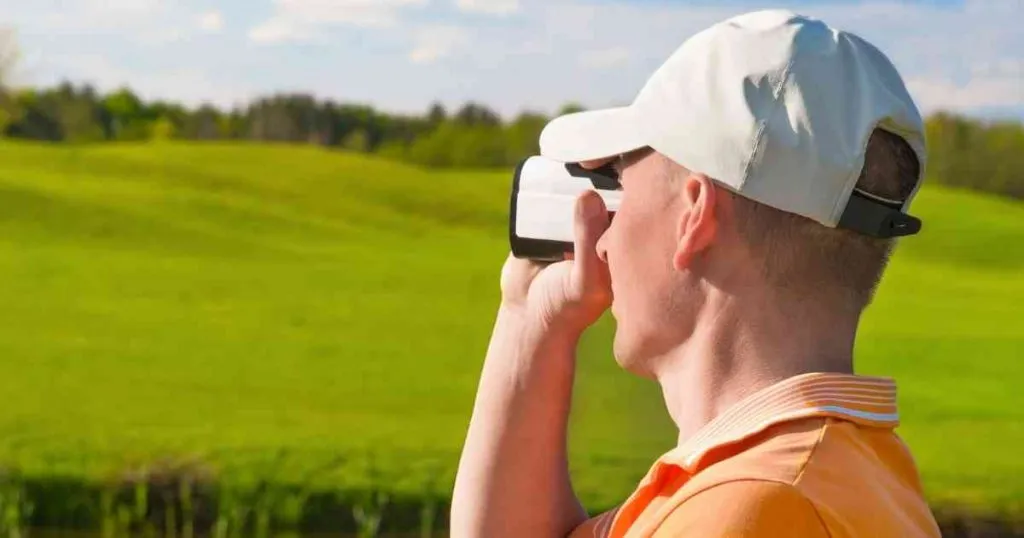 Rangefinders can be a great companion throughout the course, helping you calculate the total distance from your position to the flag.
If you are a beginner, you will have to make tough choices on the course by calculating the distance and choosing the best club for your next shot.
A combination of having a rangefinder and a better understanding of your clubs, like knowing their shot behavior, can help you take a well-calculated and accurate shot.
There are three major types of rangefinders out there, laser-based, GPS-based and hybrids. You can select the best-suited rangefinder for yourself from these 7 best golf rangefinders.
Golf Training
Golf is not easy for beginners, it requires a good amount of patience and training. Most golf courses have a driving range, where golfers can put effort into their swings. 
Some professionals improve their expertise and get some certifications as golf trainers. The most renowned certifications are Certified Golf Teaching Professional, Master Golf Teaching Professional and Certified Professional Golf Course. 
These courses introduced by the United States Golf Teachers Federation have hefty fees. So the trainers certified by this training center are going to cost you a lot too. 
Not everyone can afford training with highly skilled trainers. A budget-friendly training alternative would be practicing on your own at the range with the help of some great free tutorials on YouTube like Rick Shiels' channel.
Final Thought
When asking yourself – is golf for the rich? – the answer is NO. Although the game is played by many rich people, it still doesn't make this game entirely for the rich. 
With the help of cheap golf equipment and public golf courses, anyone can enjoy golf without spending a lot of money.
One of the biggest reasons that golf is so popular is its accessibility to people of all levels and skills.There is always an affordable way to enjoy the game that so many love.