Every golf player wants their game to be more consistent and shots to be more accurate. What most people don't realize is every player needs the best golf GPS with them on the course. It can be a handheld GPS or a watch GPS. It will give you accurate yardages on the golf course.
To prevent you from getting overwhelmed with your choices we have compiled a list of some of the affordable golf GPS which you can choose from!
Go through the buying guide for Golf GPS to decide which golf GPS is the one for you.
9 Best Golf GPS 2021:
Here are our top picks for Golf GPS including both, handheld and watches. 
1- Garmin  Approach S10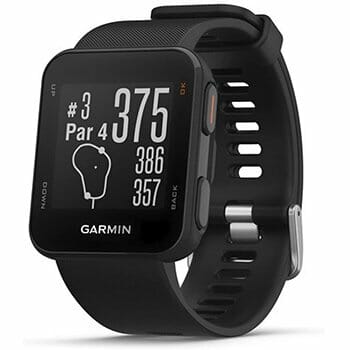 Why we love it:

Golf gps watch
Lightweight
Over 41,000 preloaded courses
| PROS | CONS |
| --- | --- |
| Very affordable  | Not very stylish |
| Uploads scorecards from every round | |
| Can play virtual tournaments with players who have the same watch  | |
| Used to track shots | |
Learn More: Best golf rangefinder with slope
2- Garmin Approach G10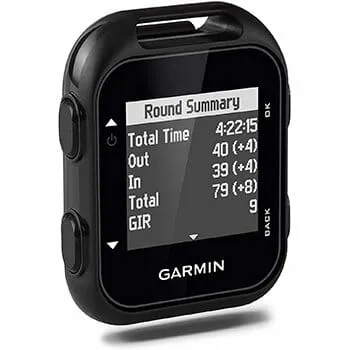 Why we love it:

15 hour battery life
Compact design and shape
Exact yardages
| PROS | CONS |
| --- | --- |
| Affordable  | None |
| Hazard view | |
| Layup distances  | |
| Green view | |
Learn More: Best golf cart bags
3- Izzo Swami 6000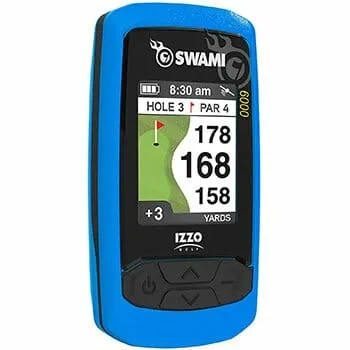 Why we love it:

38,000 preloaded courses
16 hour battery life
Water resistant
| PROS | CONS |
| --- | --- |
| Affordable  | Larger in size  |
| Full colour display | |
| Shot distance tracker  | |
| Scorecard feature  | |
Learn More: Best Driver Loft for Distance
4- Arccos Caddie Smart Sensors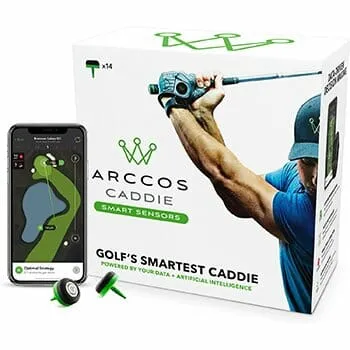 Why we love it:

GPS data that analyses wind, elevation, and temperature
Automatic shot tracking
Caddie advice feature
| PROS | CONS |
| --- | --- |
| Cheap initial cost | Requires data from phone |
| Best game analysing data  | Fee for full features  |
| Advanced GPS data | |
5- Bushnell Wingman GPS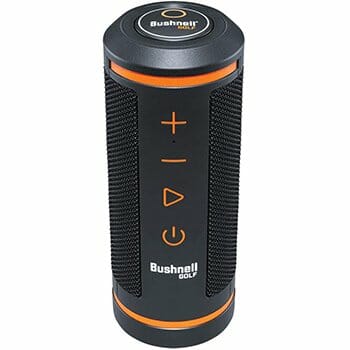 Why we love it:

Gives audible gps distances
10 hour battery life
BITE magnetic technology
| PROS | CONS |
| --- | --- |
| Great sound quality  | Need to connect to a mobile phone |
| 36,000+ preloaded courses  | Need app to view layout of the course  |
| Easy to attach to cart | |
| USB port for charging other devices  | |
6- TecTecTec ULT-G Golf GPS Watch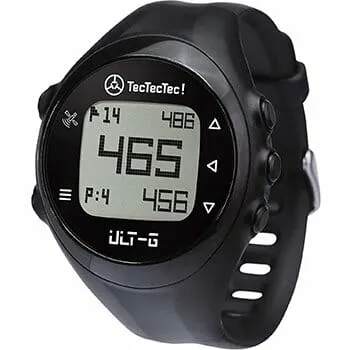 Why we love it:

38,000 preloaded worldwide courses
French design
Auto course recognition
| PROS | CONS |
| --- | --- |
| Easy to use | Does not have the longest battery life  |
| Durable  | Takes longer to update new courses |
| Fast set up | |
| No extra charges for software updates  | |
7- Bushnell 368821 Phantom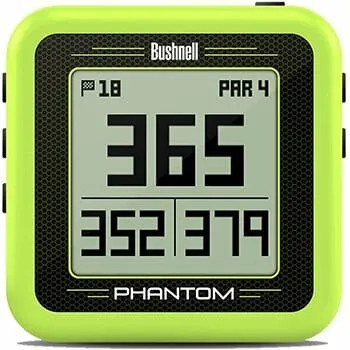 Why we love it:

Over 36,000 preloaded courses worldwide
BITE magnetic technology
Large display
| PROS | CONS |
| --- | --- |
| Multiple colours available  | Not the best mobile app |
| Easy to read | Not the best battery life  |
| Lets you see the hazards on the course | |
| Gives eagle's eye view of the hole  | |
| One year warranty  | |
8- GolfBuddy Voice 2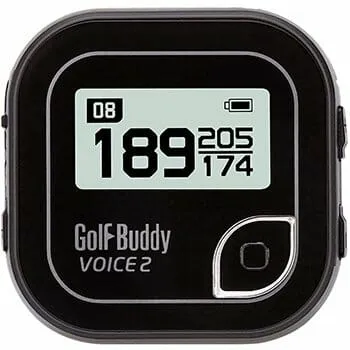 Why we love it:

38,000 preloaded courses
Multiple modes
Accessories to attach to wrist or hip
| PROS | CONS |
| --- | --- |
| Water resistant  | The design is too compact  |
| Easy to carry  | Wi-fi connectivity problems at times  |
| Long battery life  | |
| Gives eagle's eye view of the hole  | |
9- SkyCaddie LX5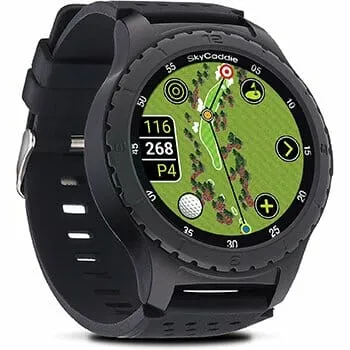 Why we love it:

Touchscreen display
HD colour course maps
Compact Design
Conclusion 
As you have discovered, there are many different golf gps devices available for different players. All of these are loaded with many features which can help improve your game drastically. You need to find the device, from these golf gps reviews, that suits your preferences the most and the features that you personally require.
It shows you all the hazards that are present on the course so you can plan your shots better and improve your results drastically and fast. It is important for you to choose a gps that will help you in multiple games and suit you personally. There are various options available. From handheld gps devices to wristwatches, both are equally efficient.
It is also important that you buy a golf gps that comes with courses that you play on preloaded on it so you don't have to worry about getting it to recognise the course. Make sure to buy a golf gps that will suit you and your needs and will not overwhelm you or underwhelm you but one which will be perfect for you!
Buying Guide for Best Golf GPS:
It is important for you to buy a golf gps that has the courses that you are going to play already uploaded on it. To check if your particular course is available you can check out the website of the golf gps you are looking to buy and search for your courses. Some golf gps have a fast software and can quickly recognise new courses as well so if the course you play is not available you can make sure that the gps you buy has the feature that allows you to scan any new course you play on. 
You need to buy a golf gps that is comfortable for you to use. If a watch is comfortable for you and does not hinder the swing of your club then you should go ahead and buy a light wrist watch golf gps. However, if you find that wearing a watch on your wrist is not comfortable for you and can affect your game then you should choose a handheld gps device that you can attach to different surfaces and don't have to carry in your hand. It is also recommended to buy a handheld device that has magnetic technology so it is easier to attach to your cart or other metal surfaces.
To have a golf gps that is easy to use can be very helpful and improve your game with ease. It is important to have a golf gps that you can read easily and clearly. You should buy a golf gps that is easy to navigate and the different features and options are not confusing for you to use. It is also important to have a GPS that is not slow and does not freeze frequently as it can hinder your performance on the golf course if it starts getting stuck. 
Perhaps the most important thing to look for in a golf gps, whether it's handheld or a wristwatch, is accuracy. If the gps is not accurate there is no use of it and it will not help you improve in any way. You need a gps that gives you the most accurate readings and measurements for you to make shots that are more consistent and accurate. If it is not giving you the exact reading on a hazard or a green then it might not be as useful for you. 
You need a golf gps that has a battery life that can at least last one golf round. If it is anything less than that, it is not recommended that you spend your money on it. It is important that you do not require to charge your golf gps device during a round and if it stops working while you are in the middle of a game then the device is of little to no use for you. You need to look for a golf gps with the best battery life so there is no risk involved. 
FAQS
1- Why do I need a GPS device on the golf course?
GPS devices can help you understand the yardage to the front, center, and back of the green. They can also give you the precise distance to hazards such as water, sand and heavy rough.
2- Watch vs. Handheld: Which one should I pick?
It depends on your own preference and which one you find easier and more comfortable to use. If you find a watch around your wrist easy to use then you should go for it. However, if you find that a watch affects the way you make a shot then you can choose a handheld device. 
3- How accurate are golf GPS devices?
Golf GPS have an accuracy of within 3-4 yards under optimal conditions, with a clear sky and good satellite coverage.
References:
A discussion on the user intention of golfers toward golf GPS navigation