From a spectator's point of view, golf seems like an easy game of hitting balls in holes in as few strokes as possible.
Out of all the games involving physical activity, why do people like golf? There are plenty of reasons for you to like golf, let's dive into it.
Why do People Like Golf?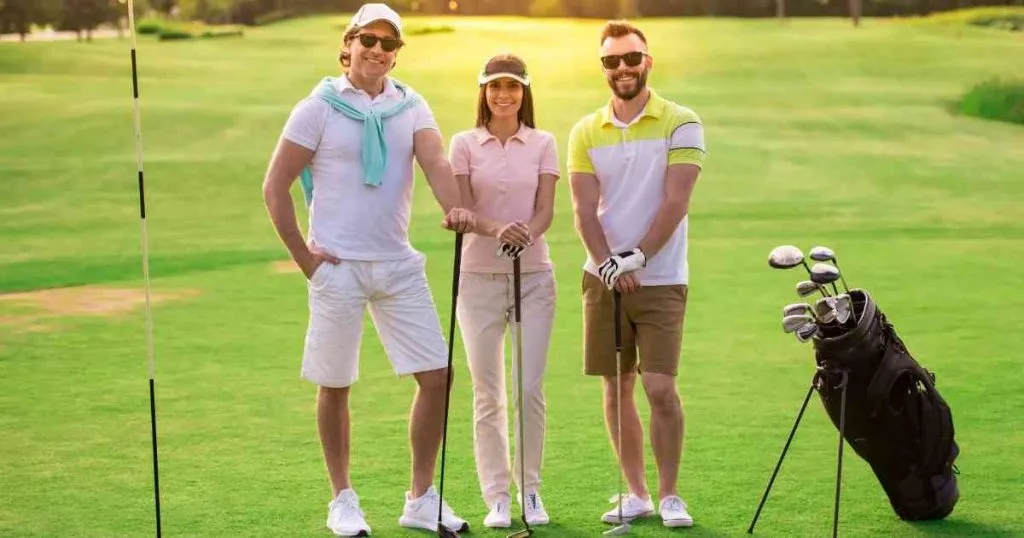 One of the biggest reasons people love golf is because it can be played by almost anyone. People of multiple age groups and skill levels can indulge in the game of golf.
Although the skill level of players may vary, the pool of golfers all have an individual handicap. Your handicap allows players of all skill levels to compete against each other, making the golf game much more fair.
Golf allows the flexibility of playing against anyone if you wish to. You can tag along with your parents, friends or colleagues, and bond over the game.
As long as the sun is out, and the weather is permissible, you can get out on the course and have a great time.
A few courses even have floodlights to allow you to play at night!
Always Room for Improvement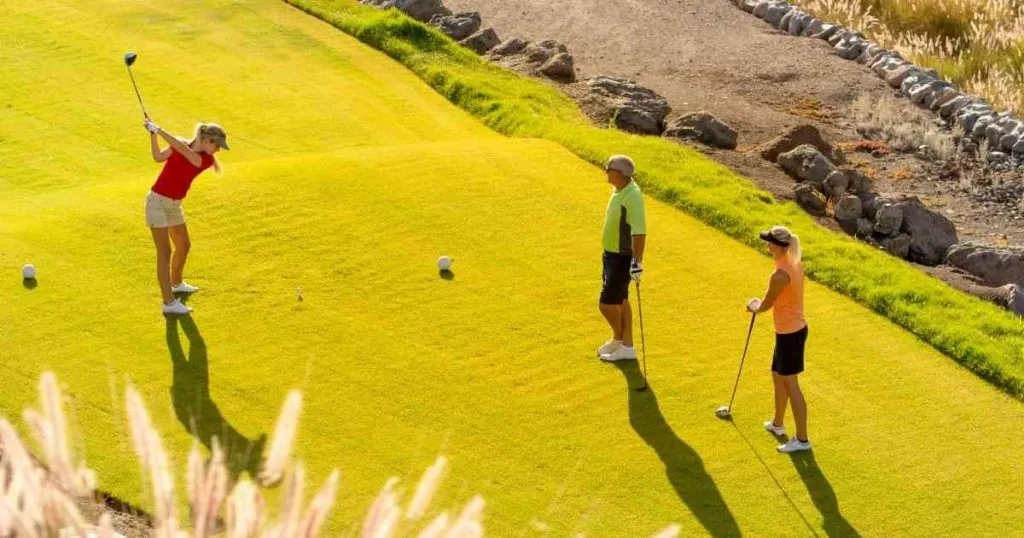 Chances are that you might play a round of golf and not be able to score a single par throughout the 18 holes. You'll most likely end up hating it and ask yourself – why do people like golf?
Golf requires a lot of patience and consistency to get a good grip on it. You will have some of your best days at the course and some days may end up very frustrating. 
People are attracted to golf because there is never a point you're done improving. There is always a chance to get better, and you can always get a lower score on any given day.
If you ever feel like you are not doing well, you can take golf lessons or practice at the driving range to improve yourself.
If you are a high handicapper and struggling to improve your game, we bring you a comprehensive list of the best game improvement irons of all time. It can greatly assist you in improving your game. 
You can also check out the list of the 15 most forgiving drivers and select the best one for your needs.
A New Experience in Every Round
Having a membership at a golf club and playing the same course over and over again sounds boring, right? Well, that's not the case, even if it's the same course. Playing the same course over and over is still a new experience every time.
The golf shots you take are going to have different results every day, even if you use the same ball and driver. Sometimes you'll hit amazing drives right in the fairway and some may be bad shots, landing in water hazards. The possibilities are endless. 
A good round of golf may include more birdies than pars or bogeys. A detailed explanation of a birdie can help you get better insight into it. 
Diverse experiences make the game very interesting. You can never get enough of it, each round is something new, even if you play the same course every time.
Physical Activity in Golf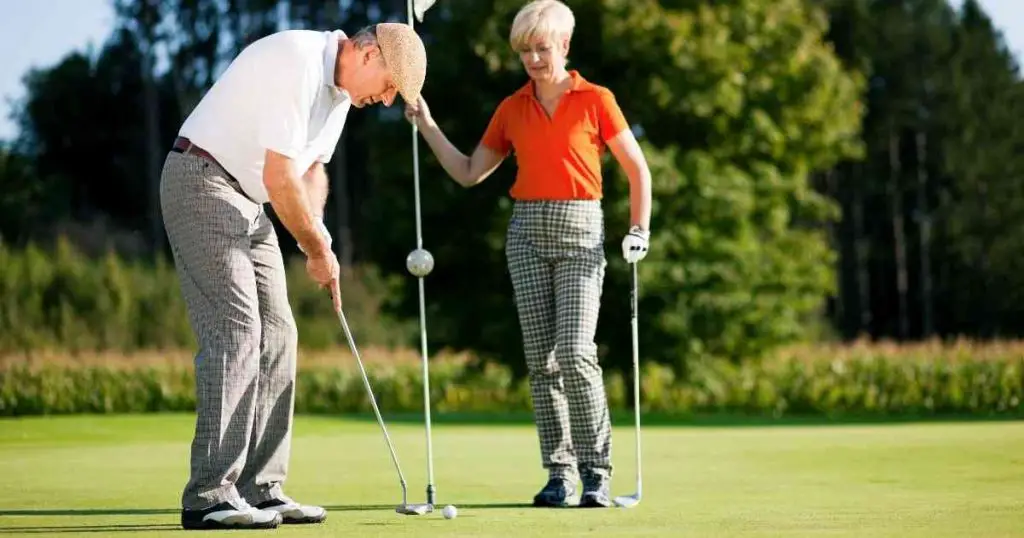 Playing a round of golf can be equivalent to walking around five miles. That doesn't mean that only physically fit individuals can enjoy this game.
Golf provides accessibility to all – if a senior golfer can not keep up with the physical exertion required, they can always use the golf cart.
Even if the senior golfers use golf carts, it still provides a light exercise for them. Taking a golf swing requires focused energy.
The golf carts are also beneficial for golfers with busy schedules, carts can help them finish the round in time unless there is a slow group ahead of them.
People with disabilities can also enjoy this game. There are modified sets of rules and golf products developed for everyone to get involved. 
Different tee sets can make it easier for short hitters and tools such as single-seat mobility carts can aid the golfers with amputated legs. 
Overall, this game can be enjoyed by athletic people as well as the people who are not so fit. 
Challenging Yourself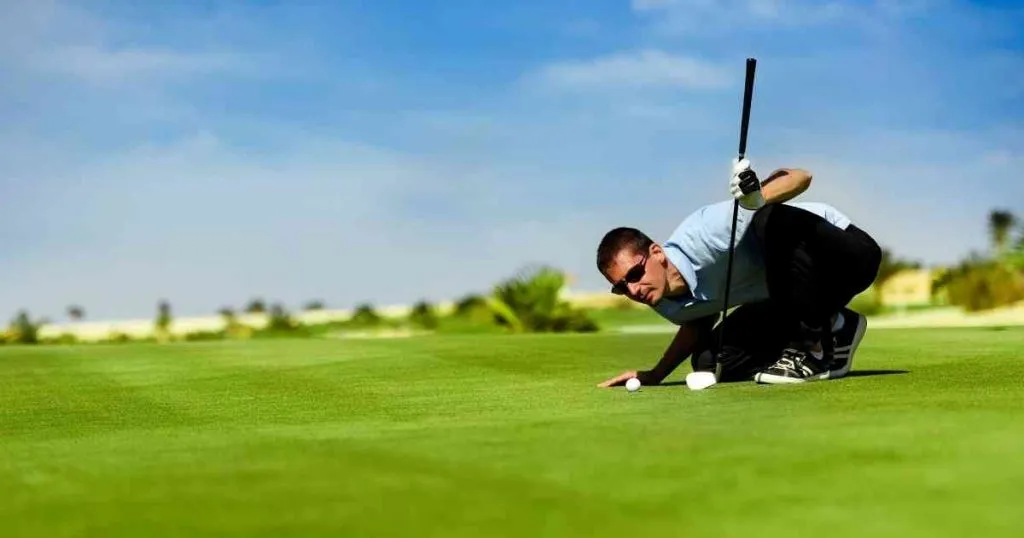 One of the unique things about golf is that you always have to play against yourself, along with competing with others in your group. 
Distractions can greatly affect your shot – a slight change in the swing can send your ball off-target. So, it's you against yourself in this sport.
Many factors are considered before taking a shot – your grip, stance, swing, the calculation of distance and the correct choice of your club.
If any of these things are not aligned correctly, it can greatly affect your shot. A slight shift in focus can disrupt it.
You will not always make the same score at the same course every day. There are multiple possibilities – you may score a hole in one, or with a slight misalignment of the club face, your ball may also go flying out of bounds, leading you to a 2-stroke penalty. 
Golfers are required to be highly focused, calculate everything correctly, and challenge themselves at every shot. 
Good Status in Society
Golf is actively played by the wealthy people of our society, and can be a symbol of good status among them. Having access to high-end golf courses requires a good amount of money which can indicate a good status of wealth.
The memberships of the golf clubs can be expensive, with initiation fees as high as $250,000 to $500,000. After getting the membership you have to pay an annual membership fee as well.
Not everyone can afford that, which creates a barrier to entry for an average golfer. 
The rich like to be in the company of the other rich people, and golf provides them with a community up to their standard. 
Famous people like the Presidents of the United States of America are also seen on the course. Former Presidents like George W. Bush, Barack Obama and Donald Trump are active players of golf.
Hollywood stars are also attracted to golf. Some of the great actors like Will Smith, Mark Wahlberg, Adam Sandler, Nicole Kidman and Samuel L. Jackson have been seen at the course. 
A game played by famous individuals in society may encourage others to take up the same hobby. This factor can attract many more people towards golf.
Some great business deals are also made on the golf course. 90% of Fortune 500 CEOs are active golfers. Many business executives claim that golf opens doors to new business opportunities.
Golf Trips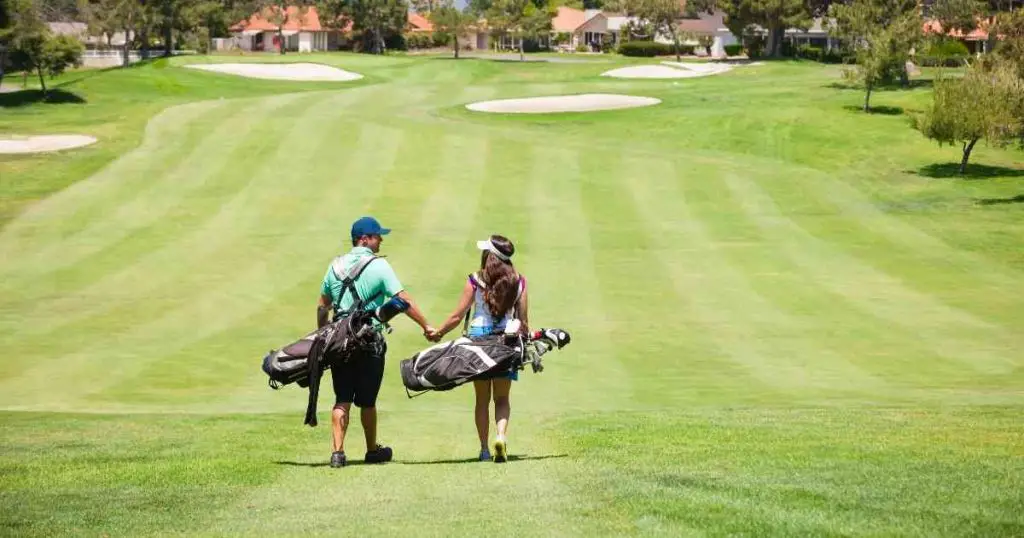 The game of golf can be greatly used as an excuse for traveling and taking trips. Playing at the same course for years can sometimes get boring too. 
You can always try new golf courses around the world, experiencing many different difficulty levels. Most countries have plenty of beautiful golf courses, one can plan a road trip within the country and enjoy the time by playing at different locations.
Golf clubs arrange golf tournaments on a weekly or monthly basis. They invite golfers from all over the country to participate in the tournament. Some bigger international tournaments may invite players from all over the world.
Golf tournaments can be a great excuse for you to take a trip to other golf courses and an escape from your ordinary routine to relax.
Die-hard golf enthusiasts can even get a ticket for the golf championships around the world and watch the best players play.
A yearly calendar on the PGA Tour website shows tournaments taking place around the year with their details, along with the option of purchasing tickets to watch the game live.
Socialization Through Golf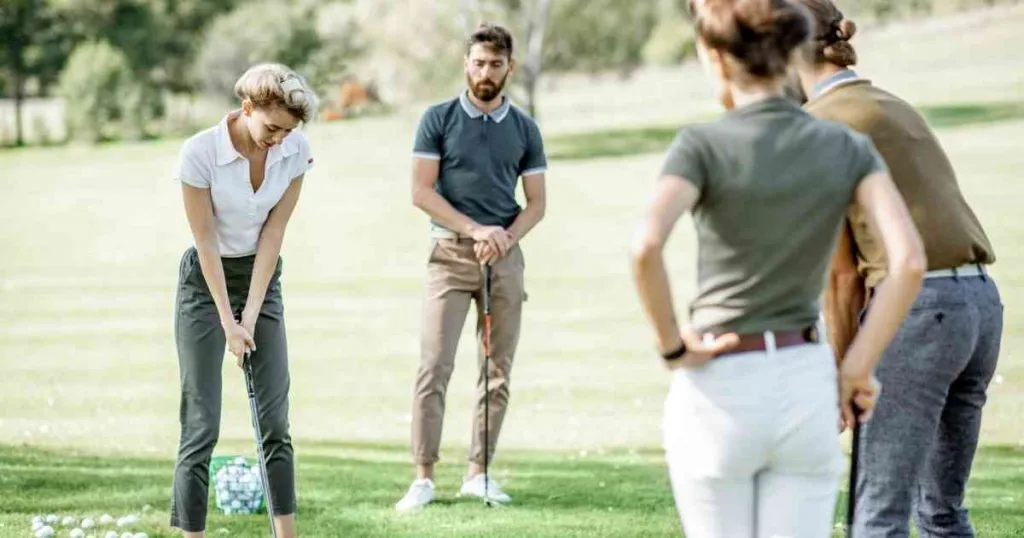 A round of golf takes about 4 hours, and playing alongside the other players for that much time can create a bond between golfers. 
Having a membership in a golf club can open more opportunities of socialization for you. The members are most likely to be of the same social status as you, and have the same mindset, which can help you get along as well.
Golf clubs arrange weekly or monthly golf tournaments, with some additional events, which can help you socialize and make new friends.
Summing it Up
You can now see some intriguing reasons that answer the question – why do people like golf? From self-challenges to physical fitness, it is a good activity for all.
It can even help you create a long-lasting bond over the sport, and you might as well take some golf trips around the world with your buddies.
Providing a new experience every time, golf is also a great source of leisure and relaxation, giving you a stress-free environment on a long-awaited break.