Let's be honest, we all have one of those days where we hit straight fairways and putt like we are Jack Niklaus. 
A thought starts lingering in your head that maybe you are too good for this and you need to step up to become a professional golfer. With this sudden urge to play competitive golf you may ask yourself – do you have what it takes? Let's see how to become a pro golfer.
Who is a Pro Golfer?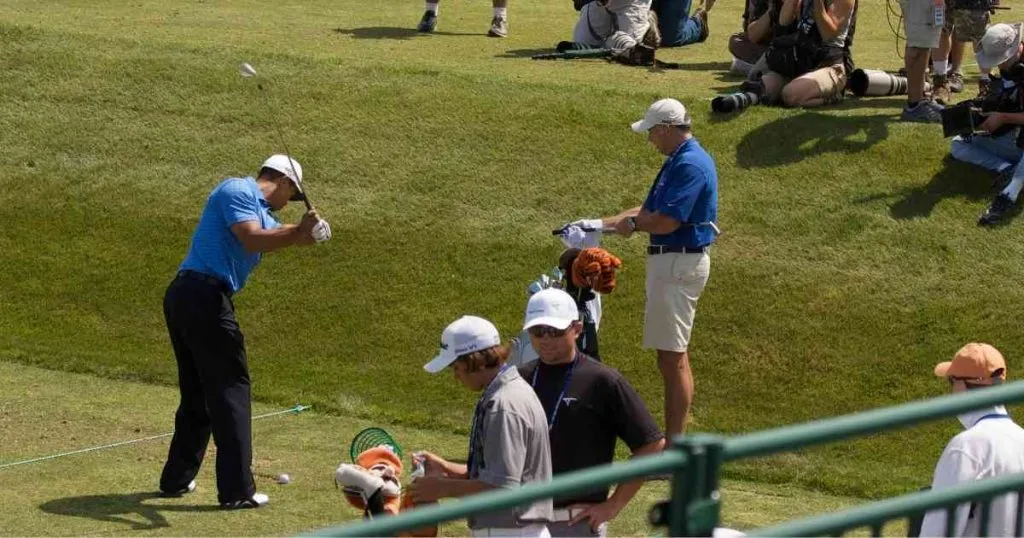 Before getting into a detailed roadmap of how to become a pro golfer, let's see what it means to be a pro.
As an amateur, you might be making plans with your golf buddies for playing a round over the weekend or taking a golf tour around the country – playing at challenging and beautiful golf courses.
A pro golfer is someone who gets paid to play golf and gets financial rewards from participating in professional golf tournaments. Sounds exciting, right? Well, not so fast, you have to go through a few things to obtain that professional status (explained in detail below).
Types of Pro Golfers
Not all golf professionals are the same. In the golf industry, there are different types of pros. The three major types are:
Mini Tour Professionals

Tour Professionals

PGA Tour Professionals
Mini Tour Professionals
One step ahead of an amateur is a Mini Tour Professional. Being a Mini Tour Professional does not require any formal training or apprenticeship. All you need to do is keep a lower handicap and participate in small-scale professional tournaments near you.
Tour Professionals
If you improve your game as a Mini Tour Professional, the next stage for you is a Tour Professional.
Tour Professionals are the players who participate in second-tier professional golf tournaments, which are world-ranked yet one step below the PGA Tour.
These pro golfers mostly take part in:
PGA Tour Professionals
The dream of many, the best and the top level of golf is the mighty PGA Tour. Only qualified, PGA Tour Professionals can take part in this competition. 
This is a pool of the best golfers from all over the world. Out of 80 million golfers globally, only 125 players get PGA Tour cards annually. A Tour card officially makes a player a PGA Professional.
How to Become a Pro Golfer?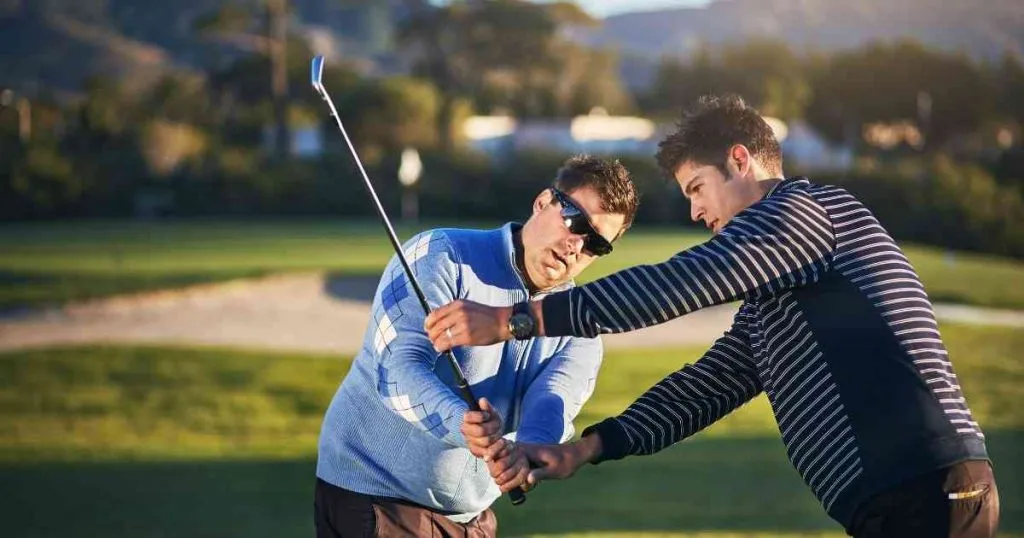 Who doesn't want to be a part of the PGA Tour or any other major tournament? Watching the pros play makes us wonder how lucky they are to be able to play at that level.
A little spoiler for you, it is not just luck, it's many years of hard work they've put into this game. 
Let us have a look at the step-by-step guide to get there. 
Improve Your Game
This has to be a pretty obvious and straightforward step of starting your journey toward becoming a pro golfer.
You might be confident that you can make it to the professional level. No doubt, confidence is good, but at the same time, the hard work never stops if you are planning to achieve something big. 
As an amateur golfer, you'll have to put in hours of practice, play multiple rounds of golf, win some amateur tournaments and improve your golf skills consistently to make room for yourself in the professional pool. 
To improve your golfing abilities you can join a training academy and train under the guidance of a reputable golf coach, who can make it easier for you to reach that pro level.
If you wish to train on your own, we have some great tools for you. A golf simulator can be a great companion in practicing your swing. A list of the best-reviewed golf simulators can help you choose the right one.
Not just that, we also have a well-thought list of the best practice nets and putting mats. These tools can greatly help you improve your game at home.
Outperform Amateur Tournaments
After all the practice you have been putting in to improve, you deserve to be known. If you are picturing yourself as a pro golfer in the future, it is important to build a reputation and make yourself known to the community. 
The first step for adding value to your name is by participating in amateur golf events and maintaining a good winning record. 
If you are starting small, from a younger age in your life, don't wait for the right time. There are tournaments for all age groups. If you start younger and accomplish some junior-level tournaments your pathway to being a pro golfer can become easier.
Starting young can increase your chances of creating a name and reputation for yourself. Your golfing career will open its doors to high-level high school and college golf.
Amateur Golf is History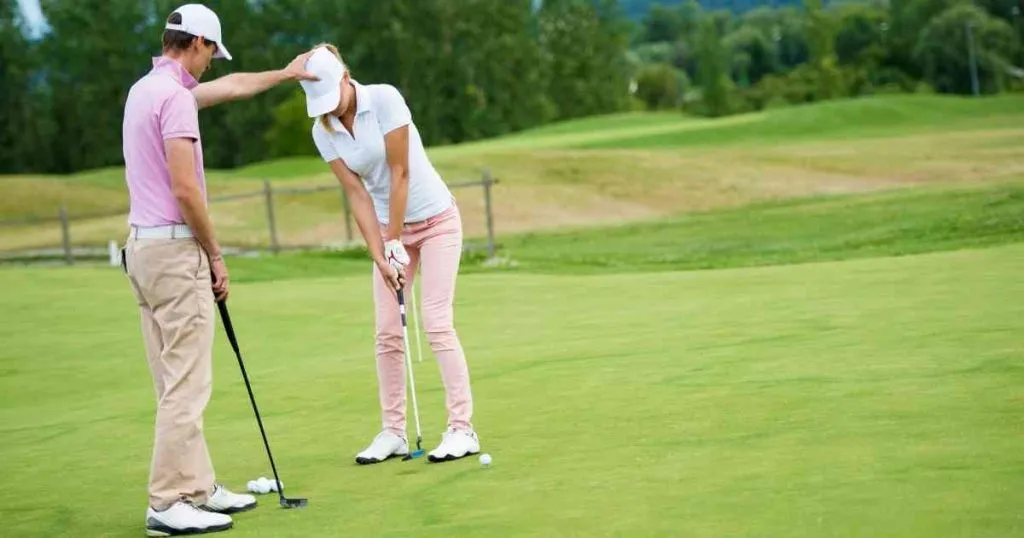 If you have made it this far, you are almost stepping into the world of professional golf. At this point, you will find amateur golf boring, and won't enjoy the easy competition anymore.
You can start playing in the professional pool at mini tours against skilled golfers and make your way up. Mini tours will help you a great deal in getting the hang of professional golf.
The next best step would be to join your local USGA-sanctioned Golfer's Association and register your handicap. This can help you start competing in the local tournaments and gain more professional experience.
Qualifying School
Making your way up, the next step is Q-School (Qualifying School). This is a developmental league that filters out and creates two separate pools of strong and weak golfers.
This can be one of the toughest parts of your journey as a pro golfer. Its schedule starts from a Pre-Qualifying round, which is a 3-day event with several players competing to reach 1st Stage and 2nd Stage, progressively leading to the Final Stage.
Keep in mind that this tournament is going to cost you a lot. Pre-Qualifying round costs around $5,500, leading on to the 1st Stage at $5,000 and the 2nd Stage at $4,500.
Korn Ferry Tour
The Korn Ferry Tour, formerly known as the Web.com Tour, is one step short of the PGA Tour. Here you will come across plenty of talented and next-generation golfers competing to secure a spot in the PGA Tour.
This can be the last step of your journey towards becoming a pro golfer, or the first step into the world of professional golf, depending on how you perform. 
All you have to do is to stay in the top 25 of the leader board to increase your chances of progression towards the PGA Tour. It's not as easy as it sounds, there is a lot of good talent out there fighting for this prestigious title.
Welcome to the PGA Tour
At this point, you might be thinking that this is it – you have reached the top! Think again, even though you passed through the most difficult parts of your journey, the real struggle starts now.
Just because you made it as one of the best 125 in the world doesn't necessarily mean that you are going to stay there.
On the PGA Tour, you will be competing against legends like Tiger Woods. The thought of this is dreamy, yet scary. You get to play in the top golf league in the world, but you also have to work very hard and keep your performance up.
Difference Between a Golf Pro and Pro Golfer
Now that we know what a Pro Golfer is, can we call them a Golf Pro too? Not really, these two terms get dragged around very commonly these days. They may sound similar but these are two different professions.
Golf pros are typically the members of the PGA who are primarily focused on the management of golf clubs and coaching golf players.
Types of Golf Pros
Head Professionals
Head Professionals are the individuals who you will find at every golf course. They control and supervise the major operations of the golf club. 
The major responsibilities of head professionals include maintaining a good relationship with members, carrying out training and coaching sessions, and the overall operations from maintenance of greens to the management of the golf shop. 
Teaching Professionals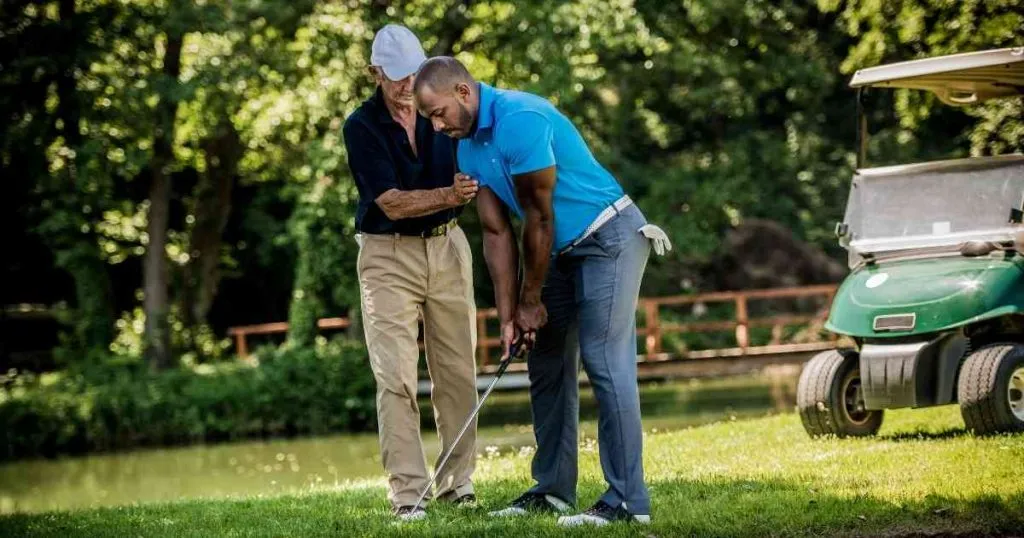 The head professional of your golf course can also be a teaching professional, but in most golf clubs, there is a separate golf teaching pro. 
A teaching pro is someone who is focused more on the coaching side rather than the operations of the course. They have to work through levels of training programs to get this designation and be ready to coach others. 
The United States Golf Teachers Federation has introduced three levels of certification programs to become a teaching professional.
Associate Teaching Certification

Certified Golf Teaching Professional® Certification

Master Golf Teaching Professional® Certification
Wrapping Up the Journey
This may be an extensive process, and a lot of information to digest. One thing we can take away from this process is that being a pro in any sport is not an easy journey – and becoming a pro golfer is even harder.
Now that we have a complete road map of how to become a pro golfer, we can easily realize that this is not a piece of cake. It takes years and years of consistent golfing and slowly moving up the ranks, one step at a time.
It's still a dream worth chasing, but only if you love the game. Making it to the top will be a dream come true for many.