Why keep your passion only for the golf courses when you can play the sport you love, on your computers!
There has been an abundance of really fun golf games for multiple platforms. But in our opinion, golf games for PC give a thrilling experience.
So we decided to compile a list of all the best PC golf games you can have on your computer!
Best PC Golf Games 2021:
Here's our list of top PC golf games of 2021. Be sure to check out our reviews for each!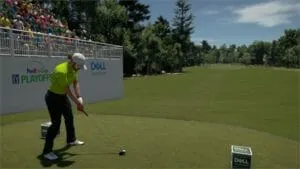 Why we love it:
Great Game Physics
Smooth framerate
Impressive graphics

Talk about a true enthusiast's PC golf game. The Golf Club is widely regarded as the best golf game for computer of recent times by both consumers and critics. And there's no denying that since every aspect of the game is masterfully pulled off. The game offers the great game mechanics you can expect from a golf game that tries to depict a real, more immersive experience. The physics about ball speeds, wind, and the use of various clubs, all are designed and engineered to be as real as possible.
To complete the immersive experience, the game features beautiful graphics where everything in the golf course feels like it has a life of its own.
Good review: Best Golf Games for PS4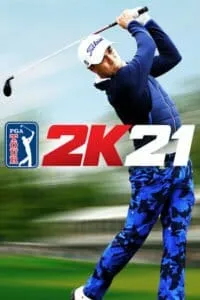 Why we love it:
Immersive Experience
Real golf mechanics
Impressive graphics

For our new golf games list for PC, we had no second thoughts recommending this game. The PGA Tour 2K21 is one of the new pc golf games you can play today. Yes, it may have some issues with its loading times, but the game feels solid once it's stable. The game runs on a Unity engine with brilliant graphics and visuals. The swing mechanics are true and feel authentic. You can select different techniques, swing styles, and ball speeds, indicating that this game truly wants to impress the enthusiasts. The offline mode delivers a lot of game modes to have fun in.
If you're looking to add another game to your collection, then maybe consider this for a change. This game certainly isn't the greatest, but surely is worth a try.
Learn More: Best Golf Games for Xbox One
Why we love it:
Online Multiplayer
Real-life golf courses
Photo-realistic graphics

Not every game has to land on your hard drive. The World Gold Tour is one of the top online games you'd find with immersive graphics and captivating gameplay. It's got a lot of interesting features despite being an online game. The most impressive thing is that all of the golf courses in this game depict the actual golf courses around the globe. It has the United States, the UK, the Netherlands, Canada, and Mexico for the golf courses.
A PC golf game that doesn't eat away your hard drive? A straight win in our books!
Good review: Best Golf Simulator Under 5000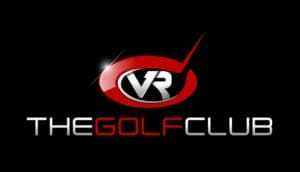 Why we love it:
Immersive VR PC golf game
Very fun to play
Realistic graphics

The finest gift technology has given to gaming is VR. The immersive experience you get from playing VR games is unmatched to any other. Thankfully, there exists a VR game that makes the player get lost in the world of golf. For a VR game, this game is well coded and designed than most VR games out there. And features real-life golf courses to complete the realistic experience.
You'd have to invest in a VR setup though. That's the only limitation you'd have but it's an investment that keeps on giving.
Read More: Best Backyard Golf Net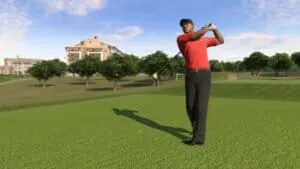 Why we love it:
A PC golf game classic
Fun to play
Captivating gameplay

A straight classic, the Tiger Woods franchise of golf games has given us a lot of great games to play and this one is no exception. The game truly encapsulates all the aspects of golf without being too pretentious about it at all. From graphics to gameplay, this game was way ahead of its time and it's safe to say that this game still lives on to be a great game to hop onto.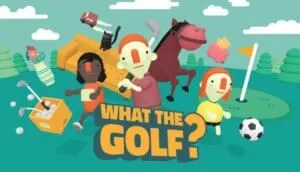 Why we love it:
Unique illustrative game design
A very refreshing and lively environment
A breath of fresh air in golf gaming

What the Golf? is a very unique golf game PC has ever had. Well not for PCs since this game is macOS only but still this game deserves a review. This game attempts to steer away from all the photorealistic madness for graphics and rather chooses a more lively and colorful game design that feels very calming to be in. The game mechanics are secondary in this game and are more focused on you dwelling into the environment. This game would make you ponder, and realize why golf is a beautiful game.
A must-have if you have a macOS & also the best PC golf game these days.
Learn More: Best Driver Loft for Distance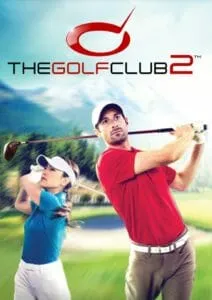 Why we love it:
Rich game design
Real golf courses
Impressive graphics

The first place in our top-rated golf game review goes to The Golf Club 2 because of its incredible graphics, smooth features, and, what's more important, fluidness.
The ball mechanics and its general physics are perfect, there is a considerable amount of ordinary golf games PC that pay a lot more attention to the graphics and forget about actual and real aspects of the golf game, however, The Golf Club 2 has actually outperformed all desires and is an all-round effectively performed video game.
It may be quite challenged to begin, not rather like Black Souls, but this PC game likes perseverance over simple quick actions. If you have not played the first part of The Golf Club, our team definitely advises you to do this.
There is a possibility to act as a golf course developer, and with this inclusion, you may currently make up the course of your dreams. Whether that be actually extremely complicated, or a quick birdie, you are in control, you possess it in you to make your golf links as fun as you damn well satisfy.
If you are a golf player you should definitely buy this online game and try it. Just take the regimes as well as fight it out in competitions to absolutely control your opposition. Obtain as much money and climb up the position ladder to prove you definitely are the most ideal golf enthusiast in the world.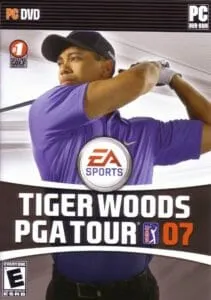 Why we love it:
Very fun to play
Real golf courses
Impressive graphics

Wow, only take a look at those graphics, nothing like a few fond memories to carry our company back to truth. I don't forget back to my youth when my friends and I would whack this bad child straight onto the PS2 after school and invest hours just before our chicken drummers and also potato chips, playing this game and wasting a lot of time on it.
It may certainly not appears much, however, the gameplay itself is what you intend to have to put your focus on, nonetheless challenging it might divert your attention away from the graphics. Along with the enhancement of the Skillzone coming from 03, what is the number of aims you believe you can strike? Think you are well prepared for it?
We had a completely good time playing this game and even better playing the shootout mode. You possess so many different challenges and playlists to pick from, why are you still right here reading this? Just go and buy it. You will be surprised how good this game is!
Good review: Best Golf GPS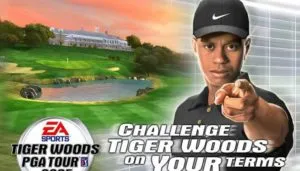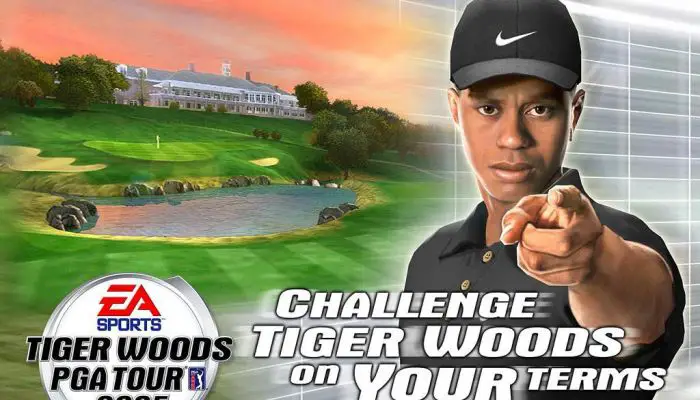 Why we love it:
Immersive Experience
Real golf mechanics
Impressive graphics

Don't think that we are big fans of Tiger Woods, not at all! Otherwise, we should say that his video games are very good, this is specifically the factor why this game is in our golf PC video game review.
There is nothing better than be back to Tiger Woods PGA Tour when the game simply began gaining popularity. The developers spent a lot longer presenting customizable characters, something that was actually prominent at that time and very most undoubtedly now.
When you aren't wrecking enemies on the course, you'll invest a considerable quantity of your time in the expert outlet updating almost everything. As it was telling in the 07 models, make an effort not to concentrate too much on the graphics, concentrate on the activity itself. The auto mechanics are exquisite for an activity that was actually built over years ago.
You may notice in Tigers' eyes that he is prepared for the greatest hit of his career, it merely needs you to make that occur.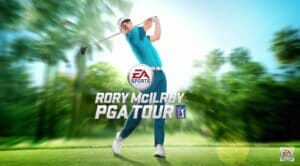 Why we love it:
Immersive Experience
Multiple game modes
Photorealistic Grapics

Next game in our review is Rory Mcilroy PGA Tour. In this top-rated PC golf game, you can look at your viewers, your fans, who are waiting patiently. Waiting on you to make that very important swing, will you attack that birdie? Or even are you destined for the bogey. Evaluate your capabilities in profession mode, along with fully functional enhanced camera alternatives to create this as reasonable as humanly possible, you'll be actually a pro immediately whatsoever.
This game includes the most stunning greens that you can explore and choose, the majority of which is even more tricky than the last ones.
With 2 features you can select from, you remain in management. Do you dislike job settings? Go arcade game. Arcade spruces gameplay up significantly should you enjoy a different little bit of difficulties as opposed to the entire "you swing, I swing" aspect of things. However, come on, that is actually golf! And also you would not be right here if you really did not appreciate that.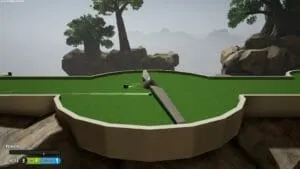 Why we love it:
Immersive Experience
Wholesome game design
Open World

A slight diversion from regular golf, this game focuses on mini-golf, a favorite game of many children. Snatch your putters as well as prepare your sights on that hole-in-one, the training programs listed herein Towers Unite can easily receive a little bit of insane, however, that's what we want in any case!
Each training course is actually much various from the final, the video game itself is a breath of fresh air in comparison with other mini golf video games. The graphics are fantastic, the gameplay is actually a downright pleasure.
Good review: Best Cheap Golf Balls
Reference: Vs Golf-Developing Location-based Multi-Player Games

Latest posts by Nick Lomas
(see all)