It's been almost seven years since Nike first announced that it would be leaving the golf club business, but its former releases remain some of the market's all-time favorites. This is even more apparent if you consider the longtime link between the Tiger Woods brand and Nike. This collaboration made the brand exceedingly popular, especially among casual golfers. 
Nike Golf clubs are unique and unusual. In this article, we will take a look at the Nike brand's place in the golf industry, some of the best releases the company has ever made, and the fall of the Nike golf brand. 
What Happened to Nike Golf Clubs?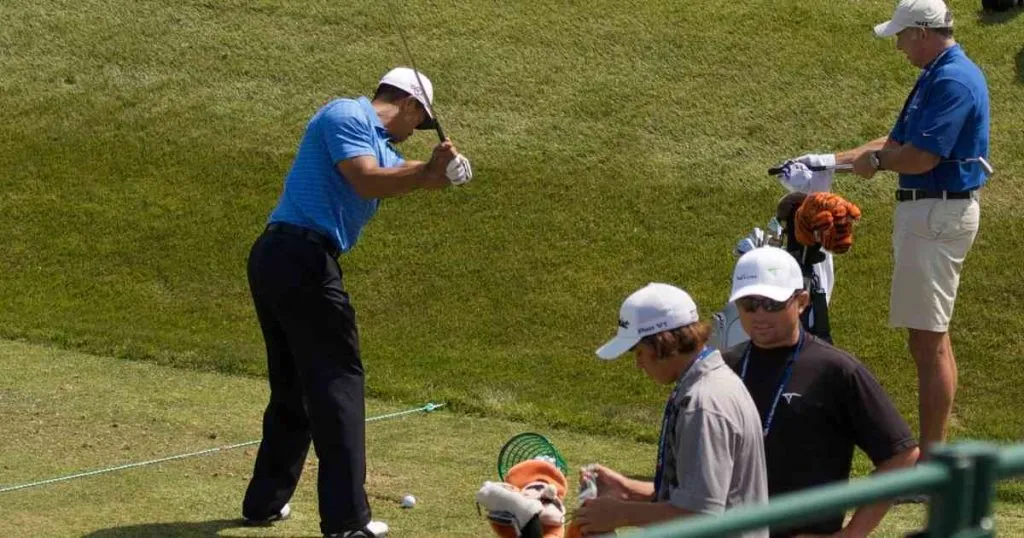 In 2016, when Tiger Woods, the face of the Nike Golf brand, was away due to multiple injuries, the sports brand made an unexpected announcement that it would be halting all golf club production. This was shortly following Adidas' decision to sell their own golfing business. 
The brand announced that it would no longer make golf bags, golf clubs, and golf balls. 
Nike originally got into the golf business selling shoes and tees in 1984. The brand eventually moved on to selling other golf equipment in 1998. Nike's first line of clubs was released in 2002 at the PGA Merchandise Show, and they did very well. 
The company eventually had a fall off and announced discontinuing its production of golf equipment in August 2016. 
Unlike Adidas, the company didn't sell its golf line to any other brand. Instead, it simply discontinued producing hard equipment to focus on soft goods. Nike's president, Trevor Edwards, stated that the brand is 'committed to being the undisputed leader in golf footwear and apparel.' 
Why Did Nike Stop Making Golf Clubs? 
Evidence points to the clubs not making enough profit for the brand. While Nike was generally making great numbers every year, Nike Golf continued to see a decrease in profit margin and market share. As of 2016, the company finished the year with a revenue of $706 million which was its worst at the time, apart from its 2011 $623 million. 
In an interview with Bloomberg, the company's co-founder, Phil Knight, said that '…we lost money for 20 years on equipment and balls and realized that next year wasn't going to be any different.'
Towards the end, the brand's two main athletes, Tiger Woods and Rory McIlroy, were also struggling to make wins in tournaments. 
Were Nike Golf Clubs Any Good? 
Nike Golf Clubs were very well made. As a result, the brand was widely popular in the 1990s, not only because of the brand's relationship to Tiger Woods but also because of the products' durability. 
The Nike golf clubs were strong, and they had a lot of very forgiving models. The clubs were good for ball flight and making straight hits. Nike was particularly popular among younger golfers – they had additional height, attention to aesthetics, and, more importantly, helped with distance and precision. 
However, the brand started to release some eccentric designs that many were reluctant to adopt. Generally, there is limited technology in the golf business, but Nike began to release certain products that stopped even the staunchest fans in their tracks. 
For example, the company released several bizarrely shaped metal wood clubs and, at one point, even accidentally released a non-conforming driver.
There are, however, several Nike golf club models with excellent features you can still find online. If you want to learn more about Nike golf clubs watch this video. 
Does Nike Still Sell Anything Golf? 
After Nike stopped selling golf equipment, it turned its focus to marketing golf clothing, shoes, and bags. The company now specializes in selling performance innovation clothing, which has become increasingly popular among golfers. 
When the brand initially decided to start selling shoes, many golfers lost interest in the brand, especially considering that the brand's face, Tiger Woods, had abruptly stopped wearing its latest shoes soon after it was made. 
Surprisingly, Nike got many more golfers to sign on once it focused on shoes as its core product. Golfers like Tony Final and Brooks Koepka were brought on and this helped the brand see profitable growth.
While the golf equipment industry was often changing technology to adapt to modern golf styles and needs, the ability to stay stable and change with less urgency was something the Nike brand could now enjoy in the shoes and sportswear business. 
Nowadays, you may find Nike golf shirts, shorts, golf hats, sunglasses, gloves, and even a couple of stand bags. Despite Nike's statement that it would discontinue its production of golf bags, it now has a new stand bag with a sleek design that's light to carry. They also offer belts and water bottles. 
Can I Still Find Nike Golf Clubs? 
Because Nike is no longer producing hard golf equipment, you will have a hard time finding a Nike golf club that's brand new. Our research has revealed that there are little to no pristine Nike golf clubs available for purchase these days. However, several stores carry pre-owned golf clubs in great condition. 
Top 5 Nike Golf Clubs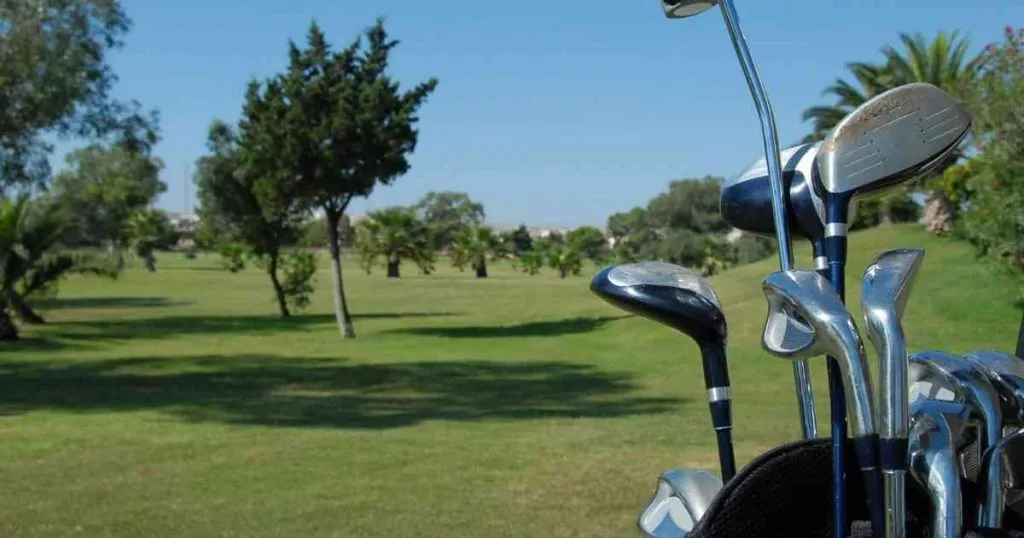 Here are the top five Nike Golf clubs you should shoot for if you are getting a pre-owned Nike: 
Nike Vapor Fly Driver
This was one of the last Nike Golf releases before the brand shut down. This product has a distinguished, blue-green design and a lighter crown, improving its MOI. The Vapor Fly has distinctive features contributing to this club's launch, forgiveness, and distance. 
Nike VR TW Pro Blades 
This set received the Tiger Woods touch in its production stage, and he went on to use it for years after its release. The Nike VR TW Pro Blades model has a silver steel color, with a thicker blade than the original Nike Pro Blades model. It has a precise center of gravity for accurate shot shaping. 
Nike Vapor Speed
As the name implies, the Nike Vapor Speed was designed to create extra speed on impact. It was created in collaboration with The Oven engineers, and offers great power and speed. The weight distribution also helps to create an impressive distance for players. 
Nike VR Pro Combo Iron Set 
This iron club was one of the cheapest among Nike releases, but it had great additional features. You can either get the head with a short blade, split cavity, or long pocket cavity. This club set is a great investment to add to your club collection. 
Nike Golf VR_S Ladies Game
If you want a Nike club that's specifically designed for the needs of a female player, this is a great choice. The Nike Golf VR_S Ladies club is super light and comfortable, and it has an excellent hold that can enhance your skills. 
For this model, Nike combined its Linear Transition Design with small heads and enhanced stiffness to give golfers stability and comfort during a golf game. 
What Products are Similar to Nike Golf Clubs? 
If you feel unsure about getting pre-used items because you don't want defective products with unregulated prices, here are a few brands similar in build and function to the Nike brand.  
Callaway
Callaway golf clubs have the same forgiving characteristics as Nike golf clubs. In addition, they have player-style wedges and irons that are suitable for people of all skill levels. 
SInce this brand incorporates artificial intelligence to improve its golf clubs, they tend to have a higher price tag. This is similar to Nike, so price shouldn't be too much of an issue for a Nike lover. 
Some of the best Callaway golf clubs are Callaway Big Bertha, Apex Series, and Callaway Maverick. 
TaylorMade
TaylorMade is one of the leading names in golf today, and its clubs are built to increase ball speed. But perhaps, the most similar characteristic they share with Nike is that it gives players more distance than the average golf club. 
Another eerie connection between the two brands is that Tiger Woods opted for TaylorMade when Nike closed its golf equipment business. This brand has a wide array of golf products to help you enjoy a golf game.
Popular TaylorMade products are TaylorMade P790, SIM series, M6, and MCGB. Also, the TaylorMade Mid Rescue shares some similar traits with the Nike Woods Vapor Speed. 
Cobra
Cobra is another brand that may remind you of Nike golf clubs, especially the game improvement clubs. Cobra is like an affordable version of these clubs that explores innovation for athletes and enhances practical skills. 
So, if you have a Nike iron that you need to upgrade, check out Cobra clubs for men and women to find something that suits you. 
Final Thoughts  
Nike golf clubs used to be popular, and several people with a passion for golf still want to obtain a few Nike irons for their collections. So while it may be disappointing to learn that the brand no longer makes golf clubs, there are several other golf products you can still get to be part of the Nike family. 
You can also get pre-owned Nike clubs on Amazon, but make sure it's from a trusted seller. And remember, there are several brands out there that make amazing products to get you over your Nike golf club nostalgia in no time!